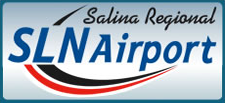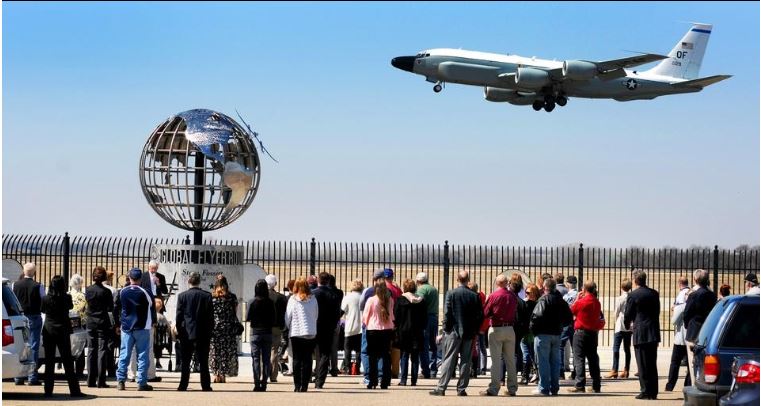 Fossett Plaza was officially opened and dedicated on Thursday, March 22, 2018.  Bruce and Brent of B&B Metal Arts of Hoisington, KS designed, built and installed the 16-foot-tall monument to Steve Fossett's record setting around-the-world, solo, nonstop flight in the Global Flyer. The historic 22,936-mile, 67-hour flight started and ended at the Salina Regional Airport.  The sculpture is the center piece to the Salina Airport's Fossett Plaza that offers aviation enthusiasts a view of the 12,300-foot runway used by Fossett for his historic flight.
The B&B Metal Arts sculpture features a stainless-steel globe with a replica of the Global Flyer in flight over the Atlantic Ocean. The base of the sculpture documents the entire route of the first ever around-the -world, solo, nonstop flight in a manned aircraft.
"Bruce and Brent Bitter designed and built a tribute to an aviation milestone that is on par with the first manned flight by the Wright brothers and the first solo crossing of the Atlantic by Lindbergh. Their sculpture will be an inspiration to aviation enthusiasts of all ages for years to come" according to Tim Rogers, A.A.E., executive director for the Salina Airport Authority.