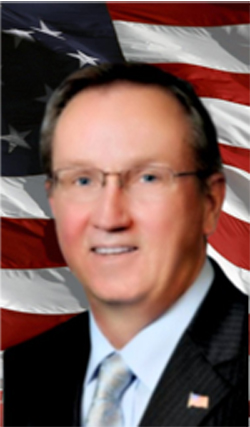 Kenny Bieker
Director of Facilities and Construction
E-mail: kennyb@salair.org
As the Director of Facilities and Construction, Kenny Bieker is responsible for managing nearly 900,000 square feet of existing manufacturing, warehouse, hangar and office space at the Salina Regional Airport and Airport Industrial Center. 
Management of existing facilities is overseeing the maintenance and development of the facility structures and systems necessary to ensure the Authority's assets and infrastructure are well maintained and in compliance with applicable laws and regulations.
Bieker's responsibilities also include overseeing design and construction activity for airport facilities and pavement projects.
Bieker joined the Salina Airport Authority staff in 2008 after working on Salina Regional Airport projects as a construction observer and inspector for a number of years.  Bieker started working on Airport Authority projects in the early 1990s as a materials tester.  Bieker assisted in the design and construction of several airport projects, including runway construction, runway rehabilitation and general aviation ramp repair.
Bieker has more than 35 years of experience as an engineering technician with more than 30 years involving airports.  He has served in the capacities of drafter, detailer, surveyor and observer.  He served in a survey party for four years before becoming a survey party chief. He served as party chief for three years and then became involved in construction inspection. He has served in the capacity of resident observer for numerous airport projects in Kansas, Missouri, Iowa and Oklahoma. His projects have involved concrete and asphalt pavement as well as concrete box structures and large earthwork fills.
Professional Memberships and Registrations:
KDHE Underground Storage Tank Operator