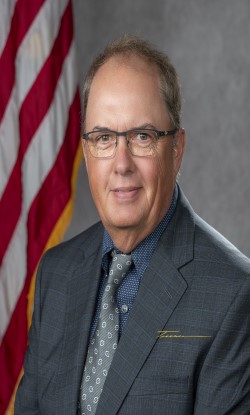 Tod Roberg
Chairman

Tod Roberg is the owner of T&R Construction Inc.  As a businessman and aviation enthusiast, Roberg has been involved in much of the activity at the airport and airport industrial center. Roberg is a private pilot with four airplanes housed in hangars at the airport, his daughter, Jill, is a commercial pilot with Republic Airlines, and his son, Russell, is a private pilot.
His company, T&R Construction, has been doing the demolition, mass excavation and site grading for the Schwan's expansion project.
Roberg also owns American Sand & Gravel and Salina Engine, both local firms.