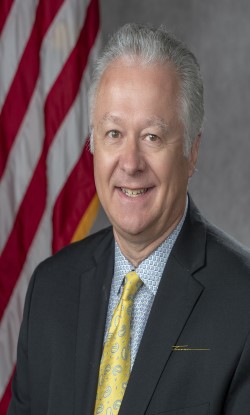 Donald Boos
Treasurer

Donald Boos is the director of real estate for Salina-based Blue Beacon, Inc.
A life-long resident of Kansas and his 18 years of living in Salina, Boos has worked for the greater good of his community. Boos served previously on the Salina Police Promotion Board, the Greater Kansas City Hotel Association, Olathe Sunrise Kiwanis, and the Olathe Area Convention & Visitors Bureau Advisory Council. He currently serves on the Catholic Foundation of the Diocese of Salina Board, and the Kansas State University School of Music, Theatre and Dance Advisory Council.
Boos brings experience with bond agreements, business negotiation and persuasion skills, and micro- and macro-economic analysis. He also holds that the human element in complex negotiations is required to achieve consensus among parties.