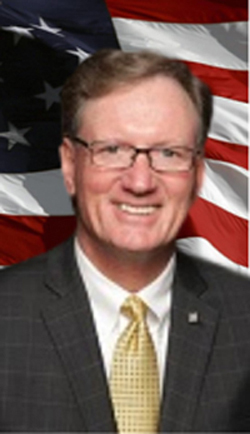 Alan Eichelberger
Past Chairman

Alan Eichelberger has held a variety of prominent positions at many top-tier banks in the Salina, Kansas, region. Alan is a retired bank executive.  He previously served as Salina Market President at Sunflower Bank.  In 2004, as Bank & Holding Company Director for Sixth Bancshares, Inc., he was granted approval by the Federal Reserve Board to purchase The Citizen's State Bank located in Geneseo, Kansas, and garnered $9.5 million for the primary capital benefaction. After acquiring The Citizen's State Bank, BANK VI was established in 2005, and Alan Eichelberger was named President and Co-Chief Executive Officer of this financial institute. Additionally, Alan Eichelberger has held the position of Executive Vice President and Senior Lender for Commercial Lending for Bank of America Corporation, NationsBank, Boatmen's Bancshares Inc., BANK IV, and Planters Bank.
Alan Eichelberger's memberships include the American Bankers Association, the Kansas Bankers Association, and Robert Morris Associates. He is known for his effective communication skills in dialogue with colleagues and maintaining professional relations with current and prospective clients. Alan Eichelberger is also highly skilled in loan documentation, client servicing, and directing and negotiating assorted outcomes of denounced assets in order to maximize financial returns.
On a personal level, Alan Eichelberger has maintained involvement with the community of Salina, Kansas, through a number of civic engagements and charitable organizations. A member of Saint Mary's Church, he has held a variety of positions within assorted committees of the Salina Area Chamber of Commerce and has been involved with local schools such as Kansas Wesleyan University and the College of Technology and Aviation at Kansas State University.