From the XD's Desk: Destination Denver with Nonstop Convenience

Great Lakes Airlines has brought the Denver International Airport (DEN),
www.flydenver.com
, closer to Salina and North Central Kansas residents. With a 1 hour and 15 minute, nonstop flight Salina passengers arrive at the nation's 5th busiest commercial airport. DEN offers travelers connections to 1,550 daily scheduled flights to more than 180 nonstop destinations. DEN is an exceptional connecting hub that offers travelers the best in food service, shopping and amenities while at the airport.
DEN is also the gateway to the City of Denver and the Rocky Mountains. A nonstop flight on a Great Lakes flight is the perfect way to start a fun weekend in Denver or an exciting adventure in the Rockies of Colorado.
Think of a nonstop flight on Great Lakes Airlines for your next trip to the Denver area. Reservations can be made at
www.flygreatlakes.com
or by calling 800-554-5111.
Tim Rogers, A.A.E.
Executive Director
Salina Airport Authority
Salina Regional Airport & Airport Industrial Center

Great Lakes launches flights from Salina to Denver, complete with TSA services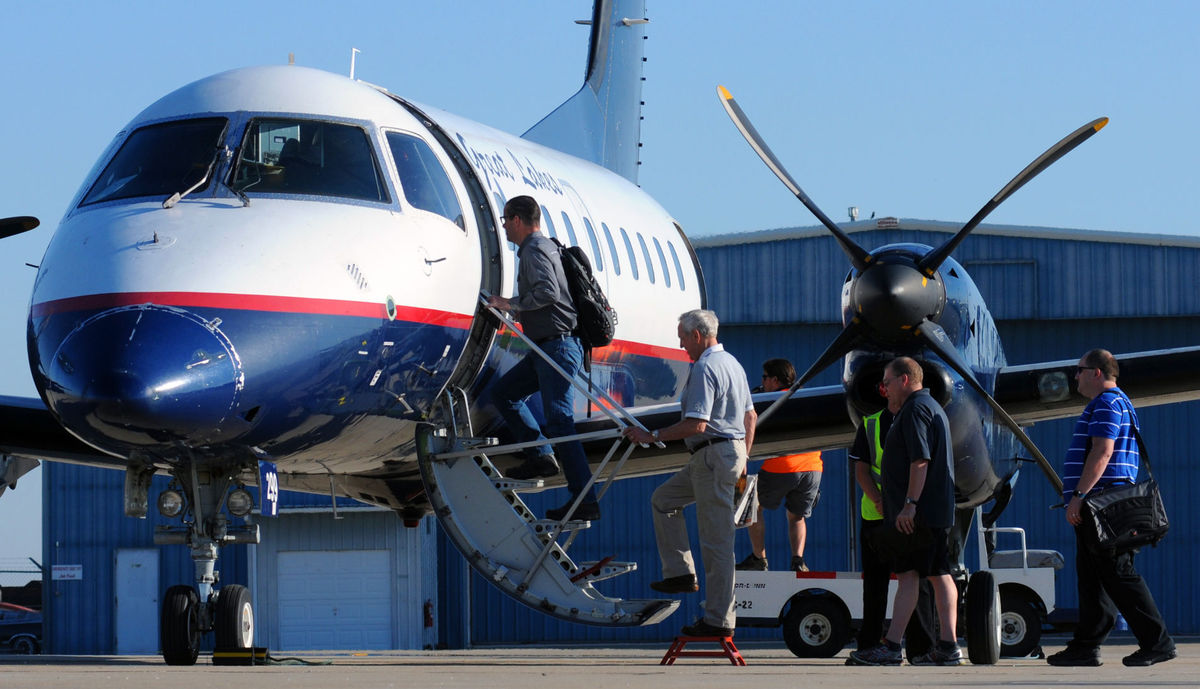 Tim Unruh
Salina Journal


When the 30-seat airplane taxied away from M.J. Kennedy Air Terminal for its maiden flight to Denver, it mattered little that the departure was two months, 15 days and 24 minutes late.
With the bulk of the delay attributed to a springtime hassle with the Transportation Security Administration that required a Congressional remedy, Great Lakes Airlines pulled away at 8:09 a.m. Wednesday.
Despite clear conditions at Salina Regional Airport, the crew had to wait for an official weather report before taking off, said Chuck Howell, president of the Cheyenne, Wyo.-based airline. The original launch date was April 1.

Great Lakes offers $148 roundtrip fare from Salina to Denver
Great Lakes Airlines has announced a $148 round-trip fare for flights between Salina Regional Airport and Denver International Airport.
The fare will go into effect June 24 and must be purchased seven days in advance.
In a press release, Chuck Howell, president of Great Lakes, based in Cheyenne, Wyo., said the fare will make it easier to choose to "Fly Salina" to the Mile High City.
To book a seat, visit f
lygreatlakes.com
, call 1-800-554-5111 or contact a travel agent.
Terrorism has no particular look
Guns, knives, ammunition, axes and hammers are just some of the items confiscated from passengers entering the Dwight D. Eisenhower National Airport earlier this year when Jason Fauci-Wills was the lead Transportation Safety Administration security officer at the Wichita Airport.
Fauci-Wills now makes sure those dangerous items don't make it onto the Great Lakes Airlines airplanes that leave Salina Regional Airport each day for Denver.
He said one standard TSA operating procedure is used at every airport.
"We screen to the same level, the same quality. That is very important to us. Just because it is a small airport does not mean we are lax in security in any way (in Salina)," he said.
ElDorado Continues to Grow After Almost Four Decades
ElDorado, a member of REV Group (REV), a leading manufacturer of motor vehicles for commercial, fire & emergency and recreation markets, maintains its momentum with 37 years of history.
"We keep in touch with the foundation of our company; always remembering why we are here; to build a quality product in a safe way - connecting and protecting." said ElDorado Vice President and General Manger,
Colby Bertrand
. "We recently celebrated several 30 year anniversaries with our employees, so these people are highly experienced and take a lot of pride in what they are building. When you combine safety, quality, and experience - you can't go wrong."
Salina KHP Training Academy Offers Cadet Program
A group of high school students got an opportunity to start their summer vacation by living the life of a Kansas State Trooper.
The Cadet Law Enforcement Academy program was held on June 5-10, 2016 and was hosted by the Kansas Highway Patrol Training Academy in Salina. The event was sponsored by the American Legion and the American Legion Auxiliary.
Available Properties


Feature Facility
The Salina Airport Authority has available for lease, a nearly 65,000 sq. ft. light manufacturing or warehouse facility located in the Salina Airport Industrial Center. Located near corporate neighbors that include the Schwan Food Company and easy access to several of Salina's larger employers including Salina Vortex, Eldorado National and GeoProbe Systems.
Commonly known as Bldg. 655, this well maintained facility is near the cross roads of I-135 & I-70 and within 2 miles of the I-135 interchange.There is a fire suppression system and office space that is WiFi capable.

Flight instruction and aircraft rental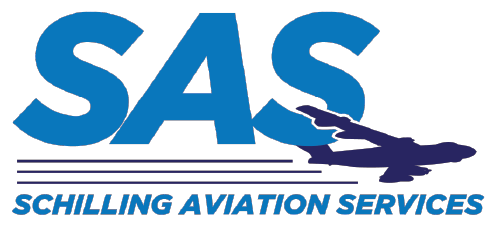 The Salina Airport Authority is excited to announce that Schilling Aviation Services, 2010 Rogers Ct. now offers flight instruction and aircraft rental.
For additional information, please contact Bob Pahls, Schilling Aviation Services (785) 404-6025.
Smoky Hill ANG Range Airspace
Operating frequency - 123.25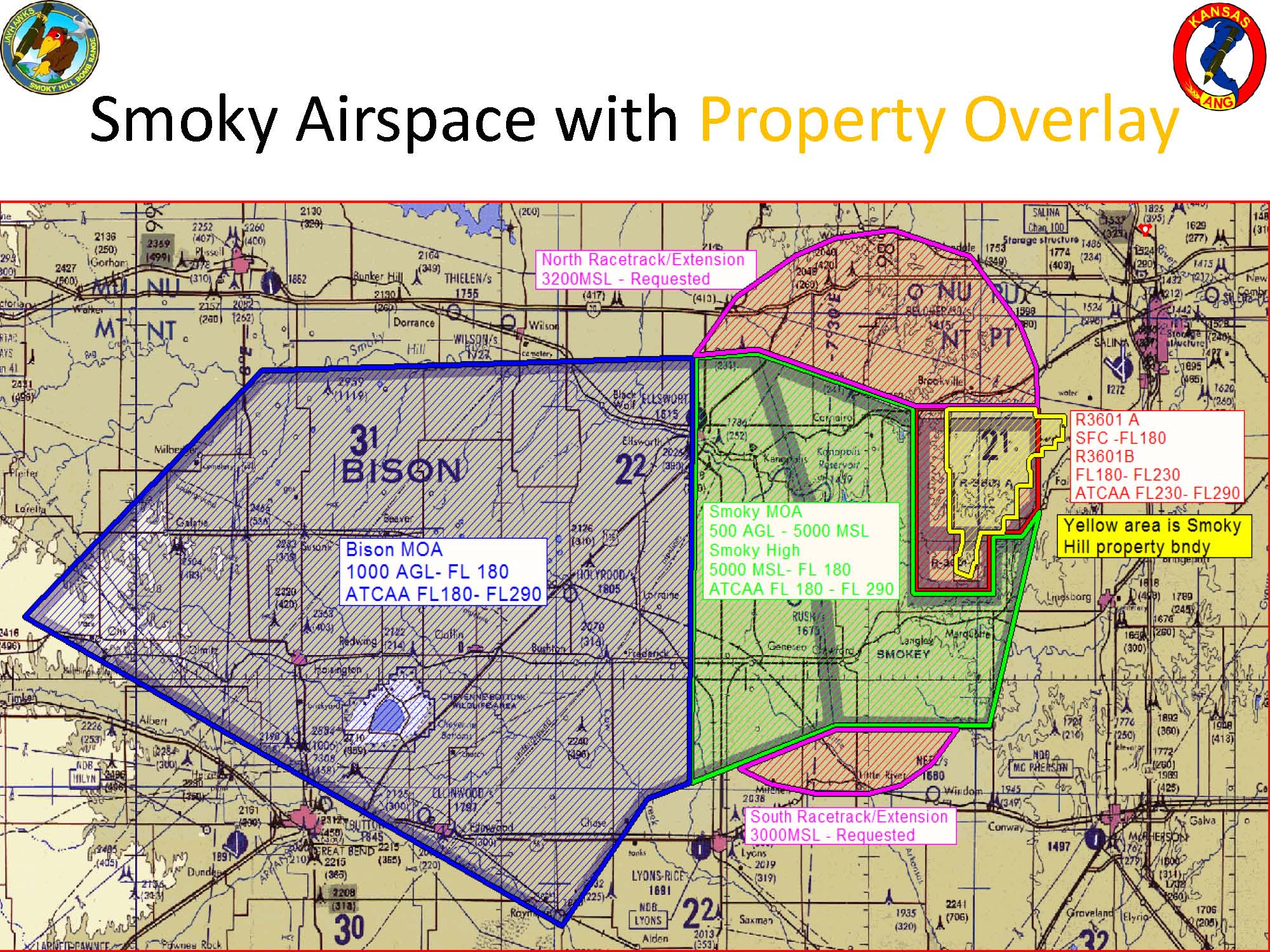 Be aware of military operating areas and restricted airspace.